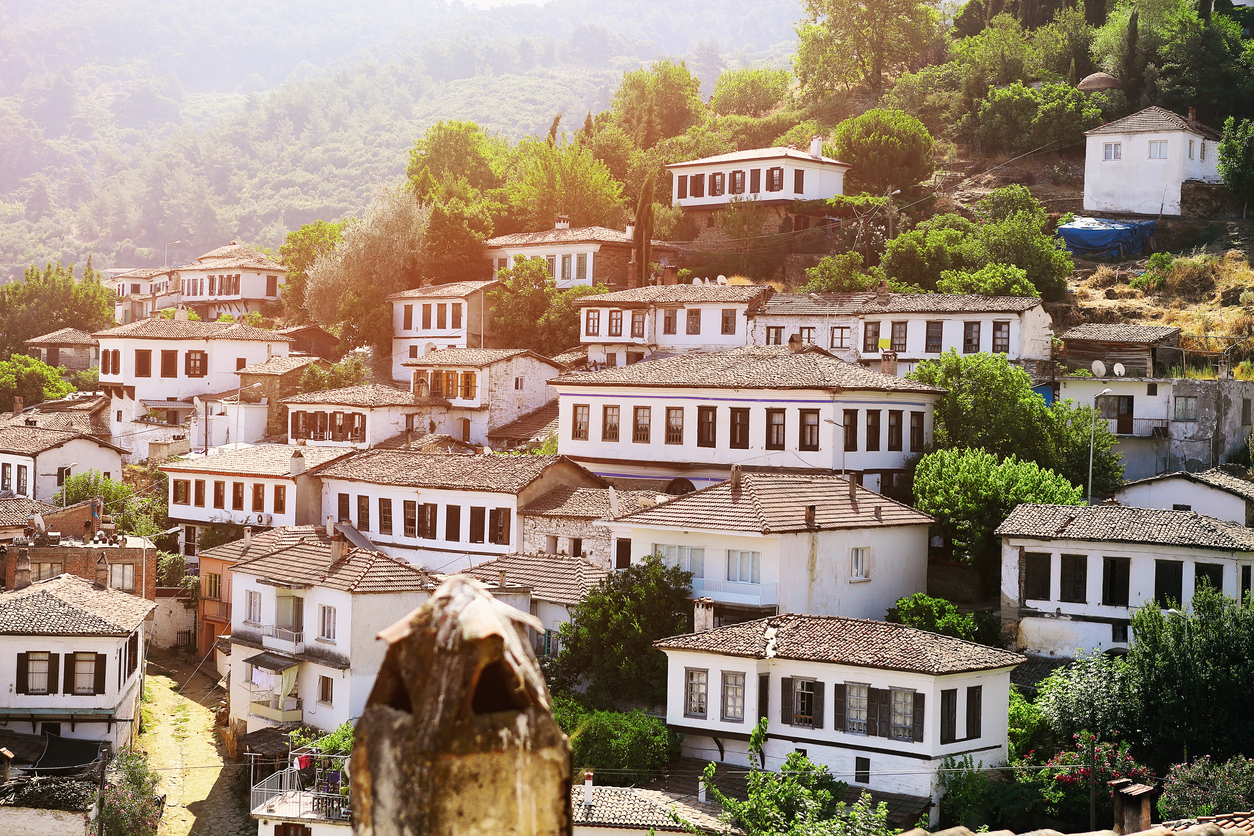 Sirince Travel Guide
Şirince, which has made a name for itself as one of the two places to take shelter on the date when the apocalypse is predicted according to the Mayan calendar, also draws attention with its proximity to iconic places that are of great importance for Christians in the religious sense, such as the Ancient City of Ephesus, the Seven Sleepers and the Virgin Mary. The most economical way of transportation to Şirince, which you can visit every season of the year, will undoubtedly be to benefit from Izmir Airport car rental services. Here is the Şirince travel guide we have prepared for you:
Places to Visit in Şirince
You will also witness the blending of religions and cultures in Şirince, surrounded by dazzling houses with bay windows and lush green areas. Contrary to its small area, it continues to be the center of attention of countless local and foreign visitors every year with its delightful holiday experiences.
st. John's Church: Considered one of the most important churches in Şirince, St. John's Church is also one of the most iconic structures of the settlement. You can make your wish by throwing money into the wishing pool of the historical church and visit the famous wine cellar.
Nesin Mathematics Village: Nesin Mathematics Village, whose fame exceeded the provincial borders and spread all over Turkey, is a place established as a result of the great efforts of Ali Nesin, the son of Aziz Nesin. Nesin Mathematics Village, where free mathematics lessons are always provided and many volunteers serve, is one of the most visited places in Şirince.
Şirince Houses: Şirince houses with bay windows, which can be seen from almost every point of the village, are usually two or three storeys, but are among the rare structures that have survived from the Greek period.
Activities to Do in Şirince
There are many activities to do in Şirince as well as the houses with bay windows and historical churches, the famous wine cellars, which are as beautiful as the postcards. Here are some of them:
• Start the day with a mixed village breakfast in Şirince, where all kinds of flavors come together.
• Taste the famous Turkish coffee roasted on embers in the sand.
• Visit Şirince bazaar and buy local souvenirs for your loved ones.
• Visit the House of Virgin Mary, Ephesus Ancient City, Pamucak Beach and Seven Sleepers, which are very close to the region, which will add color to your Sirince trip.
• Take an extraordinary tour of Şirince accompanied by specially trained horses.
Food and Drink in Şirince
You planned your trip to Şirince by taking advantage of Izmir Airport car rental services, and now it's time to prepare a food and beverage guide… Most of the accommodation facilities in the region consist of "boutique hotels" with bed and breakfast concept. It is possible to say that there are many eating and drinking places as well as hotels. At the beginning of these, Grape Cafe, Cici Ege, Gülgün Abla'nın Yeri etc. You can taste the flavors of Sirince at places.
Nightlife and Entertainment in Şirince
Don't be fooled by the small size of Şirince, because we can easily say that it has a sense of entertainment that will satisfy you. There is live music in both accommodation facilities and most of the cafes and restaurants in the region. You can enjoy live music at venues that will add color to your Sirince trip.
How to go to Şirince?
As an answer to your question on how to get to Şirince, which is located within the borders of Selçuk district of İzmir, we have listed different alternatives for you, including highway and airline. Here is the answer of how to get to Şirince by using İzmir car rental services:
Highway: Although Şirince is located in Selçuk, the district of İzmir, it is actually much closer to Aydın. To get to Şirince, which can be reached in 10-15 minutes from İzmir Selçuk, you can use the bus services from İzmir or Aydın. Then, it is possible to arrive in Şirince in about 1 hour with the car you rented.
By Air: It is very easy to reach Şirince in Selçuk district with flights arriving at Izmir Adnan Menderes Airport. In fact, thanks to Izmir Airport car rental services, you can pick up your car as soon as you arrive at the airport and arrive in Şirince within 1 hour.