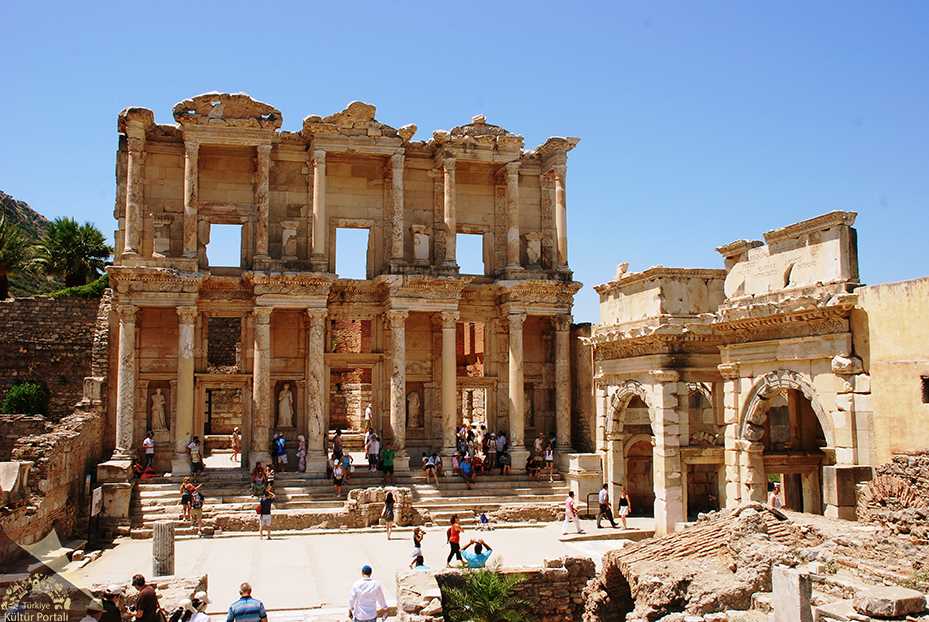 Selcuk Ephesus Travel Guide
Located on the İzmir Aydın road and located within the borders of İzmir province, Selçuk, which stands out with its proximity to Aydın province, is home to the famous Ephesus Ancient City, which has made its name known to the whole world. It is worth remembering that you need to make a travel plan of at least 3-4 days to visit all of them. Selcuk is a place that enthrals the visitors not only with the world-famous Ancient City of Ephesus, but also with Şirince, the Virgin Mary's House, the Seven Sleepers and Pamucak Beach. and after a 1-hour drive, you can reach this unique settlement. Here is the Selcuk travel guide we have prepared for you:
Places to Visit in Selcuk Ephesus
When you come to Selçuk, the quietest town in İzmir, but also home to historical and cultural treasures, you should realize that there are many places you should visit and see. Otherwise, you may have to leave the district without seeing many places in a 1-2 day trip. We have listed three places that you must see in Selçuk Ephesus:
Ephesus Ancient City: It is possible to easily enter the Ancient City of Ephesus, which has its name written in golden letters on the UNESCO World Heritage List and whose history dates back to ancient times, with the Museum Card. The ancient city of Ephesus, which can be visited in all seasons of the year, is one of the first places that comes to mind when Selçuk İzmir is mentioned. Stadiums, temples, fountains, theaters, etc. in the Ancient City of Ephesus, one of Turkey's most important historical and cultural treasures. You can visit the buildings.
Virgin Mary's House: The discovery of the Virgin Mary's House, which is considered a "place of pilgrimage" for Christians, dates back to 1891. The House of Virgin Mary, where rites are held on the 15th day of every month, Hz. After the death of Jesus, St. There is a belief that it is the house where Mary took shelter. We recommend that you spare at least half a day for your visit to the House of Virgin Mary.
Şirince: You can start the day with a splendid village breakfast in Şirince, one of the most touristic places of Selçuk Ephesus. You can visit the famous oriel houses and wine cellars, go to Nesin Mathematics Village, and buy souvenirs for your loved ones from the bazaar.
Activities to Do in Selçuk Ephesus
You can consider participating in various activities to add color to your Selçuk Efes trip, which you have made more economical with Izmir Airport car rental services. Here are the things you should definitely include in your list of activities to do in Selçuk Ephesus:
• Visit the famous Railway Museum.
• Historic St. Check out the dazzling architecture of the St. Jean Church.
• Spend at least one day in Kusadasi, which is very close.
• Taste the delicious wines of Şirince.
• Visit the model village located in Selçuk Arvalya.
Food and Drink in Selcuk Ephesus
You will feel the breeze of Aegean cuisine in Selçuk, where you can taste countless flavors from stuffed mussels to pristina kebab, from roasted herbs to milk fish. Agora Restaurant, Efes Meatballs, Okumuş Pita, Ali Baba etc. It would be beneficial to include eating and drinking places in your list.
Nightlife and Entertainment in Selçuk Ephesus
Although the nightlife is not very active in Selçuk Ephesus, which is very close to Kuşadası, one of the most important holiday resorts of Aydın and Turkey, you can turn your route to Kuşadası in the evenings. It is also useful to follow the current calendars of various events, festivals and concerts held throughout the year. The Ephesus Culture and Art Festival, which is held every year in September, is just one of them…
How to go to Selcuk Ephesus?
It is possible to reach Selçuk Ephesus, one of the most important touristic places in Turkey, from many cities by air or road. Here are some of these options:
Highway: Although Selçuk Efes is a district of İzmir, it is quite easy to reach İzmir by bus from almost every city in Turkey. You can make a comfortable journey to Selcuk Ephesus by taking delivery of the car you rented from Izmir Bus Station or any district of Izmir.
By Air: You can take advantage of early booking opportunities by searching for flights arriving at Izmir Adnan Menderes Airport. Thanks to Izmir Airport car rental services, you can quickly pick up the car you rented after arriving at the airport and reach Selçuk Efes after about an hour's drive.