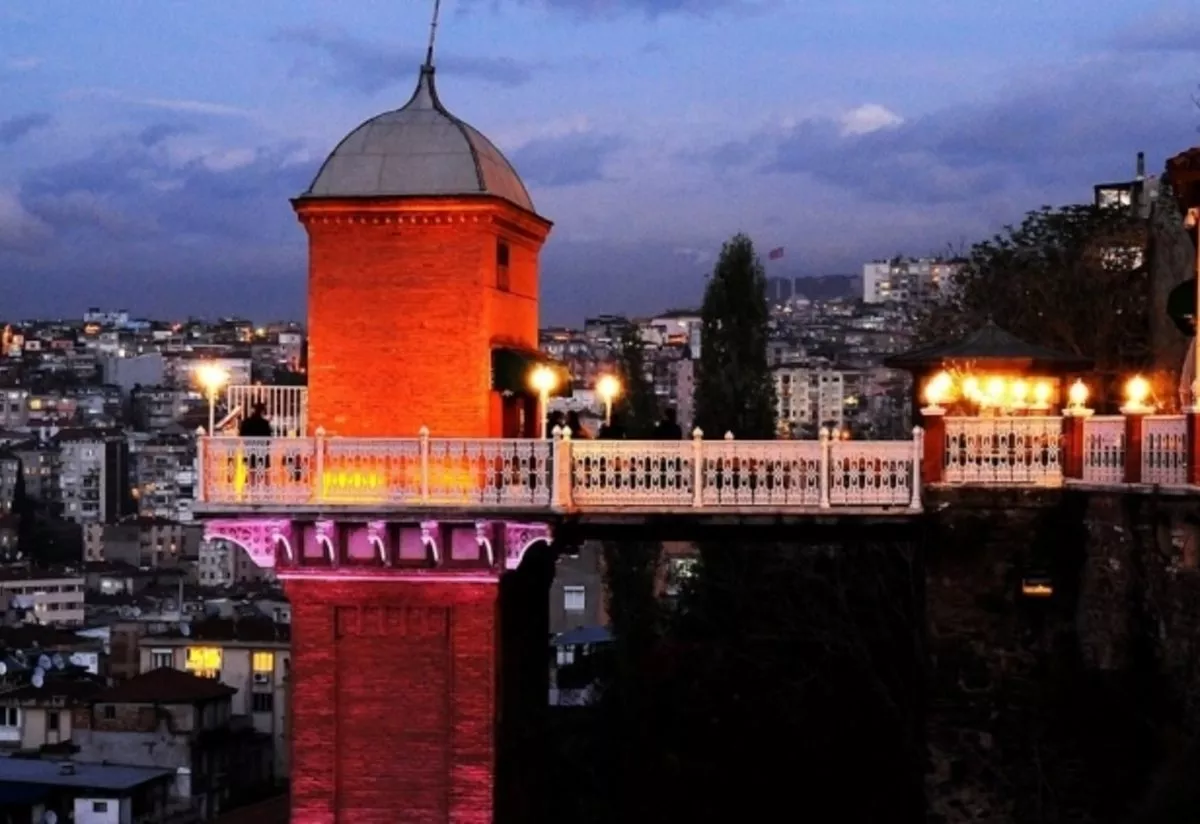 Places to Visit in Izmir
Located within the borders of the Aegean Region and being one of the largest cities in Turkey in terms of surface area, İzmir is a city that offers countless opportunities and opportunities in terms of places to visit, flavors to taste and activities to do. We have listed the most popular attractions of the city for you so that you can plan a comfortable and extraordinary Izmir trip by using Izmir Airport car rental services:
1. Karagol Nature Park
Located at an altitude of about 850 meters above sea level and one of the most untouched natural habitats of the city, Karagöl Nature Park is a place where you should spare at least one day. To reach this natural wonder, which is also a suitable place for activities such as trekking and camping, we recommend you to use the asphalt road connected from Yeni Girne Örnekköy direction.
2. İnciraltı Urban Forest
Hiking, camping and caravan, picnic, etc. İnciraltı Urban Forest, which is a very suitable place for activities, covers an area of ​​exactly 620 thousand square meters. There are also picnic and barbecue areas by the sea in the forest with thousands of trees.
3. İzmir Wildlife Park
İzmir Natural Life Park, which is not only important for Turkey but also for the world, has a zoo where countless kinds of animals coexist. You can easily reach Izmir Natural Life Park, which will add color to your Izmir holiday, with your rental car.
4. Balçova Cable Car Facilities
You can't come to Izmir and not watch this city from the top… You can start the day with a nice breakfast by going to Balçova Cable Car Facilities and then you can take the cable car and have a panoramic view of the city.
5. Kulturpark Fairground
Kulturpark, where you can enter through the gates of 26 August, 9 September, Cumhuriyet, Montreux and Lausanne, is a place that will make a throne in your heart with fair events held throughout the year, the famous Lake Casino, Open-air concert area and various facilities.
6. Cesme & Alacati
Çeşme district and Alaçatı town, which are one of the first routes of both domestic and international holidaymakers, are also places where the pulse of İzmir nightlife is kept. In addition, you can visit the night markets of Çeşme, which is suitable for various activities, especially windsurfing, have fun at the beach clubs and enjoy the sea, sand and sun trio to the fullest.
7. Urla
You can have a pleasant dinner by the sea in Urla, which you can reach with a 25-30 minute drive by taking advantage of Izmir Airport car rental services, or you can stay here for a few days. Let us remind you that there are beautiful coves as well as various dining and entertainment opportunities.
8. Mordogan
Mordoğan, which is approximately 80 km away from İzmir city center and between İzmir and Karaburun, is home to three natural beaches. Let's also remind that Mediterranean seals have the feature of being a breeding ground.
9. Karaburun
Karaburun, one of the most important diving spots of Izmir, is one of the favorite places of day-trippers and campers, in addition to the diving activities it offers. If you are thinking of camping with a caravan or tent, you should definitely include Karaburun in your list of places to visit in Izmir.
10. Sewn
Dikili, which is among the most important holiday resorts of Izmir and has five-star hotels, is also a favorite of those who are looking for an economic holiday. It is inevitable to have a wonderful summer holiday in Dikili, which stands out with its proximity to cities such as Istanbul, Bursa and Balıkesir.
11. Foca
Foça, which is at the forefront with its proximity to Menemen, Çiğli and Karşıyaka districts, is a place you should definitely visit if you have visited İzmir during the summer months. A wonderful holiday awaits you in the district where Foça Castle, bazaar and many other places to visit are located.
12. Urkmez
Ürkmez should be one of your first addresses if you are planning an economic holiday in İzmir by enjoying the trio of sea, sand and sun. There are also many blue flag beaches in Ürkmez, which is connected to the Seferihisar district of Izmir.
13. Gumuldur
There are many ultra all-inclusive five-star accommodation facilities in Gümüldür, which is especially popular with foreign tourists with its camping areas intertwined with nature and natural beauties. You can have a wonderful holiday in Gümüldür, which is also the settlement of summer housekeepers.
14. Ozdere
It is possible to have an unforgettable summer holiday at very affordable prices by taking advantage of early booking opportunities in Özdere, which is connected to the Menderes district of İzmir and stands out for being a neighboring holiday town with Gümüldür.
15. Cotton
Located within the borders of Selçuk district of İzmir, Pamucak is one of the first preferred holiday destinations for local and foreign tourists as well as the residents of the region. In addition, if you are going to visit places such as the Ancient City of Ephesus, Şirince, and the Virgin Mary, you can relieve your tiredness at the Pamucak Beach at the end of the day.
16. Sigacik
Sığacık, which is located in the Seferihisar district of İzmir and attracts the admiration of everyone with its calmness, is a cute, small but also a lively holiday resort. handcraft